HMI South: Planning for Trauma Networks
23 Oct 2017 - 17:15
HMI South Regional Meeting
'Planning for Trauma Networks''
Presented by Dr Conor Deasy, Consultant in Emergency Medicine, Cork University Hospital, Senior Lecturer, University College Cork,
Clinical Lead, Major Trauma Audit, National Office of Clinical Audit

17.15– 18.30, 23 October, 2017
The Board Room, South/South West Hospital Group
Erinville, Western Road, Cork
---
Dr Conor Deasy is a Consultant in Emergency Medicine working at Cork University Hospital, Senior Lecturer in Emergency Medicine at University College Cork and Associate Adjunct Professor at the School of Primary Care, Monash University, Australia. He is Clinical Lead for National Office of Clinical Audit's (NOCA) Major Trauma Audit in Ireland, Chair of the Scientific Committee of the Irish Association of Emergency Medicine (IAEM), a member of the Irish Committee for Emergency Medicine Training (ICEMT) and an examiner for the College of Emergency Medicine.
Conor completed his higher specialist training program in Emergency Medicine in Ireland before moving to Australia where he worked as a Consultant in Emergency Medicine at the Alfred Emergency and Trauma Centre, Melbourne. While there he completed a PhD at the Department of Epidemiology and Preventive Medicine, Monash University in collaboration with Ambulance Victoria. To date Conor has published across the domains of patient safety, quality of care, systems of care, procedural sedation as well as out of hospital cardiac arrest. He is the Principle Investigator in Ireland for a number of high profile multinational randomised controlled trials (CRASH 3, HALT-IT). Conor has a particular interest in creating safe, robust, lean patient care pathways in the emergent and acute care settings.
We look forward to welcoming him.
Timetable for the event:
17.15
Registration
17.30
Welcome and opening address
Dr. Ger O'Callaghan, Chair, HMI South Region
17.35
'Planning for Trauma Networks''

Dr Conor Deasy, Consultant in Emergency Medicine, Cork University Hospital, Senior Lecturer, University College Cork, Clinical Lead, Major Trauma Audit, National Office of Clinical Audit

18.00
Questions and Answers
18.15
Closing comments
Dr. Ger O'Callaghan, Chair, HMI South Region
For further information, please contact Rosemarie Carroll (HMI) at 01 2974070 or email info@hmi.ie.
If you wish to attend this event, you can book below.
---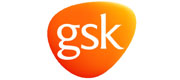 GlaxoSmithKline have provided funding towards the venue, equipment and/or catering costs of these meetings, but have had no input into or influence over the agenda or content.
Book online
Bookings are closed for this event.