HMI DML: Preparing for the GDPR legislation – what you need to know
13 Nov 2017 - 17:45
HMI Dublin Mid Leinster Regional Meeting
"Preparing for the GDPR legislation – what you need to know"
Presented by Urban Schrott,
IT Security and Cybercrime Analyst, ESET Ireland

17.15– 19.00, 13 November, 2017
Large Lecture Theatre
Dublin Dental University Hospital, Lincoln Place, Dublin 2
---
General Data Protection Regulation (GDPR) will come into force on the 25th May 2018, replacing the existing data protection framework under the EU Data Protection Directive.
The GDPR emphasises transparency, security and accountability by data controllers and processors, while at the same time standardising and strengthening the right of European citizens to data privacy. The GDPR will increase obligations and responsibilities of organisations to be fully transparent about how they are using and safeguarding safeguarding personal data and to be able to demonstrate accountability for their data processing activities.
Timetable for the event:
17.45
Registration
18.00
Welcome and opening address
Sharon Morrow, Chair, Dublin Mid Leinster Region
18.05
'Preparing for the GDPR legislation – what you need to know'
Urban Schrott, IT Security and Cybercrime Analyst, ESET Ireland
18.35
Questions and Answers
18.45
Closing comments
Sharon Morrow, Chair, Dublin Mid Leinster Region
For further information, please contact Rosemarie Carroll (HMI) at 01 2974070 or email info@hmi.ie.
If you wish to attend this event, you can book below.
---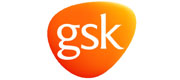 GlaxoSmithKline have provided funding towards the venue, equipment and/or catering costs of these meetings, but have had no input into or influence over the agenda or content.
Book online
This event is fully booked.