HMI DML: Building the foundations for a Digital Strategy
11 Mar 2019 - 17:45
HMI Dublin Mid Leinster Regional Meeting
"Building the foundations for a Digital Strategy"
Presented by: Please see list of contributors below
17.45 – 19. 00, 11th March, 2019
Mercers Institute for Successful Ageing (MISA) Building**
1st Floor MISA Centre
St. James's Hospital
Dublin 8

---
This evening briefing will give an overview of some of the programmes that are feeding into the digital strategy for St James's Hospital. In order to achieve this strategy, the foundations need to be laid to enable the electronic capture of data at the point of care. Unique identification and barcoding standards (GS1) enable this.
The recent go live of the Electronic Patient Record for inpatient care is transforming the way patients are admitted, treated and discharged in St James's Hospital.
St. James's Hospital has a proven record in the implementation of national programmes that use track and trace technology to support patient safety in areas such as haemophilia treatment and in sterilisation services for surgical instruments and endoscopes. These solutions have proven that the use of global GS1 standards significantly enhances patient safety, traceability and certainty of product identification for effective and efficient product recall across the healthcare supply chain.
More recently, St. James's has used modern barcode technology to automate the procurement of medical supplies, tracking of laboratory samples from theatre to laboratory using RFID (Radio Frequency Identification) and tracking of products used in theatre to achieve patient level costing.
We hope you can join for what promises to be an inspiring and informative evening.
Timetable for the event:
17.45
Registration
18.00
Welcome and opening address
Lorcan Birthistle, Vice President, HMI and CEO, St. James's Hospital
18.10
"Overview (project Oak and key hospital initiatives enabled by standards)"
TBC
18.20
"Scan for surgery and patient level costing"
Mary O'Brien, Assistant Director of Nursing & John Cotter (TBC), Director of Finance
18.30
"Surgical Instrument track and trace from HSSU to the patient in theatre"
Andrew Smith, HSSU (Sterile Services) Manager
18.40
"Safe treatment of Haemophilia patients using GS1 standards"
Feargal McGroarty, National Haemophilia System Project Manager
18.50
"Improving patient safety by automatic tracking of precious samples from theatre to laboratory"
Dr Una Geary, Director for Quality and Safety Improvement
19.00
Q & A and close of meeting
Lorcan Birthistle, Vice President, HMI and CEO, St. James's Hospital
For further information, please contact Rosemarie Carroll (HMI) at 01 2974070 or email info@hmi.ie.
If you wish to attend this event, you can book below.
---
** Directions to venue
The MISA (Mercers Institute for Successful Ageing) Building is located beside Hospital 4
The attendees can park in the public paid underground carpark located near the main hospital entrance.
To get to MISA through the main hospital entrance (concourse), go past the winding stairs on the left.
Take an immediate left down a long corridor (MISA is signposted)
Continue down the corridor until you see an overhead sign for MISA building, turn right down the MISA corridor, continue along this corridor
Once inside the MISA building, turn left at the Leopold Coffee shop and enter the lift lobby on the right side (across from the reception desk)
Take the lift to level 1
Turn left coming out of the lift and go through the double doors
---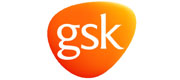 GlaxoSmithKline have provided funding towards the venue, equipment and/or catering costs of these meetings, but have had no input into or influence over the agenda or content.
Book online
Bookings are closed for this event.