HMI Regional Webinar: HOPE Exchange Programme 2024
3 Oct 2023 - 13:00
HMI Region Webinar
'HOPE Exchange Programme 2024'
Speakers: 
Eamonn Fitzgerald, HOPE President;
Gerry O'Dwyer, HOPE Liaison Officer Ireland;
Siobhán Regan, National Coordinator HOPE Exchange Programme Ireland
3rd October 2023, 13.00
HMI are delighted to host this meeting with our colleges from HOPE to discuss and share information about the HOPE Exchange Programme 2024.
Our speakers will be joined by former participants of the HOPE Exchange Programme from Irish Health Services:
Ray Healy, Director of Registration, Nursing and Midwifery Board of Ireland (NMBI)
Joseph Ruane, Head of Service, Primary Care, CHO Midlands Louth Meath, HSE
Jude O'Neill, Chief Operating Officer, Orpea Residences Ireland
Jillian Connolly, General Manager, National Forensic Mental Health Service, HSE
HOPE (European Hospital and Healthcare Federation) is a European non-profit organisation, created in 1966. It currently has 36 member organisations in all 27 EU member states and Switzerland, Serbia and UK.
The European Hospital and Healthcare Federation facilitates the HOPE Exchange Programme, which consists of a 4-week exchange programme for healthcare professionals involved in the management of healthcare services in hospitals and healthcare facilities across Europe.
This Exchange Programme aims to lead to better understanding of the functioning of healthcare and hospital systems within the EU and neighbour countries, by facilitating co-operation and exchange of best practices.
Please join us on Tuesday 3rd October to hear more about this exciting development opportunity.
Register in advance for this webinar:
Registration Link
https://us06web.zoom.us/webinar/register/WN_pabyB68bSxG4Zb1TMnU_Qg
After registering, you will receive a confirmation email containing information about joining the webinar.
---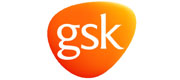 GlaxoSmithKline have provided funding towards the venue, equipment and/or catering costs of these meetings, but have had no input into or influence over the agenda or content.
Book online
Online bookings are not available for this event.