Launching the HMI Leaders Award 2016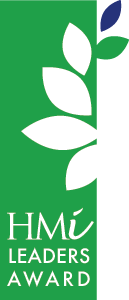 Here at the HMI, we are gearing up towards the HMI Leaders Award 2016. We are delighted to let you know that the application process for 2016 is now open.
We have had a terrific response to the HMI Leaders Award for the past two years and we anticipate that 2016 will see future growth.
This is the third year of the Award. We know that the spirit of innovation and can-do is as vibrant as ever amongst our colleagues and peers. Innovation, teamwork, effecive performance and leadership are qualities which HMI consider to be well worth celebrating. We are looking forward to hearing about leader-led initiatives from across all areas of the health services which have improved the experience of patients and service users. Whether your project is audicious or discreet, frontline or backroom, we would like to hear about you or your teams contribution.
Applications are invited from both clinical and non-clinical areas who have been involved in initiatives which have delivered change. Examples include service delivery improvements, quality improvements, the application of new technologies or improved resource utilisation. It could also include the roll out of a new patient pathway, response to a crisis or the introduction of lean health methodologies.
Don't let the opportunity pass by…
The HMI Team

Proudly sponsored by Novartis
https://www.hmi.ie/wps/wp-content/uploads/2015/05/awardNews.jpg
270
300
Administrator
https://www.hmi.ie/wps/wp-content/uploads/2015/01/hmiLogo.jpg
Administrator
2016-04-12 09:52:50
2016-04-12 09:54:45
Launching the HMI Leaders Award 2016