South Regional Meeting 22 May 2019, Dr Jerome Coffey
22 May 2019 - 17:15
HMI South Regional Meeting
Presentation: 'National Cancer Strategy 2017-2026'
Presented by: Dr Jerome Coffey, National Director, NCCP

17.15 – 18. 30, 22nd May, 2019
The Board Room, South/South West Hospital Group
Erinville, Western Road, Cork

---
HMI South is delighted that Dr Jerome Coffey has agreed to make a presentation at our next regional meeting which will take place shortly.
Dr Jerome Coffey was appointed Chairperson of the Board of the National Cancer Registry in May 2017. Dr Coffey is the Director of the National Cancer Control Programme (NCCP). A graduate of TCD he completed internal medicine and radiation oncology training in Ireland. Following higher training in major academic oncology centres in Canada and the UK he was appointed as a Consultant Radiation Oncologist to the staff of the St Luke's Radiation Oncology Network and the Mater Misericordiae University Hospital in 2006. Before taking up his current role he was Clinical Director of the St Luke's Radiation Oncology Network, Chairman of the Radiation Oncology Committee in the Faculty of Radiologists (RCSI) and Radiation Oncology Advisor to the NCCP.
Timetable for the event:
17.15
Registration
17.3
Welcome and opening address
Dr. Gerard O'Callaghan, Chair, HMI South Region
17.35
'National Cancer Strategy 2017-2026'
Dr Jerome Coffey, Director, National Cancer Control programme (NCCP)
18.00
Q & A

18.15
Closing comments
Dr. Gerard O'Callaghan, Chair, HMI South Region
For further information, please contact Rosemarie Carroll (HMI) at 01 2974070 or email info@hmi.ie.
If you wish to attend this event, you can book below.
---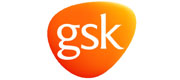 GlaxoSmithKline have provided funding towards the venue, equipment and/or catering costs of these meetings, but have had no input into or influence over the agenda or content.
Book online
This event is fully booked.