HMI West: Workplace mediation: How it works and why it works
19 Feb 2019 - 12:45
---
HMI West Regional Meeting
'Workplace mediation: How it works and why it works'
With Brendan Schütte, Workplace Mediator

12.45 – 14.00, 19 February, 2019
Board Room, Education Centre
Merlin Park Hospital, Galway

Mediation is being used more frequently in the public and private sectors as a disputes resolution mechanism. It is a process through which an experienced mediator assists two parties to reach an agreement which suits both sides.
Our guest speaker, Brendan Schütte has extensive experience in the area of mediating workplace disputes. We are delighted that Brendan can join us today to talk to us about how mediation works in the workplace and why it is a successful approach to the resolution of workplace disputes.
Brendan's passionate interest in mediation saw him achieve 1st place in the very first postgraduate Diploma in Mediation Studies in University College Dublin in 1999-2000. He was the first Registrar for the Workplace Mediation sector in the Mediators Institute of Ireland, putting in place a route for mediator assessment and qualification for the sector.
He has mediated in numerous two-party and multi-party workplace situations and is one of the most experienced workplace mediators in Ireland and the UK. He has also developed and run many mediation courses, ranging from 1-day introductory courses, through 3-day skills, 6-day certified mediator, to a 12-day academically and professionally accredited diploma.
In addition to his mediation work, Brendan is also a much-in-demand workplace investigator and is known for his respectful and careful interviewing style coupled with a clear and concise reporting approach. Other work includes independent review, advisory work, coaching and training design and delivery.
We look forward to welcoming him.
Timetable for the event:
12.45
Registration
13.15
Welcome and opening address
Seamus Gallagher, Chair, HMI West Region
13.20
'Workplace mediation: How it works and why it works''
Brendan Schütte, Workplace Mediator
13.50
Closing comments
Seamus Gallagher, Chair, HMI West Region
For further information, please contact Rosemarie Carroll (HMI) at 01 2974070 or email info@hmi.ie.
If you wish to attend this event, you can book below.
---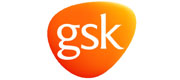 GlaxoSmithKline have provided funding towards the venue, equipment and/or catering costs of these meetings, but have had no input into or influence over the agenda or content.
Book online
Bookings are closed for this event.