HMI West webinar: Learning from Covid-19
9 Sep 2020 - 12:30
---
HMI West Regional Meeting
'Learning from Covid-19'

12.45 – 14.00, 9th September 2020

HMI West invites you to a live interactive webinar on Wednesday 9th of September, 2020.
Times: 13.00 – 14.30
When Covid-19 became a reality for the country, our health services were prepared and rose to meet the immediate challenge. The response was urgent and flexible enabled by technology and huge commitment from our colleagues across the services. While we have come through the acute phase, Covid-19 is still with us. The health service still faces unprecedented challenges. This webinar will offer the opportunity for those who led the response locally to consider those actions which were taken locally, their impact and how this can inform the future road map for the delivery of services at a local level.
Join our Panel
Join us on Wednesday 9th September to hear from the Area Crisis Management Team who led the response within the region. We will be joined by Tony Canavan, CEO Saolta University Healthcare Group; Breda Crehan-Roche, Chief Officer CHO 2; Dr. Aine McNamara, Consultant in Public Health Medicine, HSE West; Kay Kennington,  HSE Chief Emergency Management Officer West Region; Bill Forbes, Acting Chief Ambulance Officer, National Ambulance Service West and Gabriel Glynn, Ambulance Officer, National Ambulance Service West.
---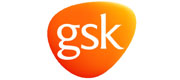 GlaxoSmithKline have provided funding towards the venue, equipment and/or catering costs of these meetings, but have had no input into or influence over the agenda or content.
Book online
Online bookings are not available for this event.