HMI DML: The Health Service Capacity Review
8 Oct 2018 - 17:45
HMI Dublin Mid Leinster Regional Meeting
"The Health Service Capacity Review"
Presented by Laura Casey,
Head of Health Systems & Structures Unit,
Department of Health

17.45 – 19. 00, 8th October, 2018
Mercers Institute for Successful Ageing (MISA) Building**
1st Floor MISA Centre
St. James's Hospital
Dublin 8

---
The HMI is delighted that colleagues in the Department of Health are available to facilitate this regional meeting about the recent Health Service Capacity Review.
The Health Service Capacity Review forecasts future capacity requirements in acute hospitals, primary care and in services for older persons (residential and homecare services) for the period to 2031. The analysis takes account of current levels of demand and capacity, demographic and non-demographic factors that will drive future demand, and the potential impact that key system reforms can have on capacity needs.
We look forward to welcoming our guests.
Timetable for the event:
17.45
Registration
18.00
Welcome and opening address
Sharon Morrow, Chair, Dublin Mid Leinster Region
18.05
"The Health Service Capacity Review"
Laura Casey, Department of Health
18.35
Questions and answers
18.45
Closing comments
Sharon Morrow, Chair, Dublin Mid Leinster Region
For further information, please contact Rosemarie Carroll (HMI) at 01 2974070 or email info@hmi.ie.
If you wish to attend this event, you can book below.
---
** Directions to venue
The MISA (Mercers Institute for Successful Ageing) Building is located beside Hospital 4
The attendees can park in the public paid underground carpark located near the main hospital entrance.
To get to MISA through the main hospital entrance (concourse), go past the winding stairs on the left.
Take an immediate left down a long corridor (MISA is signposted)
Continue down the corridor until you see an overhead sign for MISA building, turn right down the MISA corridor, continue along this corridor
Once inside the MISA building, turn left at the Leopold Coffee shop and enter the lift lobby on the right side (across from the reception desk)
Take the lift to level 1
Turn left coming out of the lift and go through the double doors
---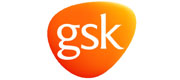 GlaxoSmithKline have provided funding towards the venue, equipment and/or catering costs of these meetings, but have had no input into or influence over the agenda or content.
Book online
Bookings are closed for this event.