Postponed HMI West:Creating a Positive Work Environment through Effective Staff Engagement"
30 Mar 2020 - 12:30
---
Postponed
HMI West Regional Meeting
'Creating a Positive Work Environment through Effective Staff Engagement'

Speakers: Elaine Fallon, Saolta Group Lead – Staff Engagement & Wellbeing,
Saolta University Health Care Group
12.45 – 14.00, 30 March 2020
Room 1 Education Centre, Merlin Park Hospital, Galway
HMI is delighted that Elaine can take some time from her busy schedule to present to our members and other colleagues who are interested in the topic.
Having qualified as a Registered General Nurse and Registered Midwife, Elaine has held nursing and midwifery positions in England, Jersey, Channel Islands for 13 years and in Ireland for 24 years.
She has an MSc in Leadership, Quality and Management Development with the RCSI, Higher Diploma in Midwifery Management with South Bank University, London and a Diploma in Quality Improvement with the RCPI. She also has extensive experience in Project Management, Leadership for Nursing and Midwifery and, implementing Quality Improvement initiatives.
Elaine has particular interests and engages regularly in Coaching and Mentoring, with HSE staff and other external organisations.
She is enjoying her new role as the Saolta University Health Care Group Lead – Staff Engagement & Wellbeing, focusing on 'Dignity at Work', the 'Work Positive' agenda and engaging with staff in all services, underpinning her work with the Sláintecare Programme.
The Executive Leadership Team in Saolta is very supportive of Elaine's role, the first of its kind in Ireland.  Since February 2019, Elaine has visited all 7 hospital sites to meet with some of the different staff groups. She has been facilitating focus groups with staff, helping them to analyse areas for improvement in their work, to focus on solutions to their identified issues and to bring these to local management with a view to implementation. In 2020, this work will continue in all areas, with an emphasis on training and development for senior level staff.
We look forward to welcoming Elaine on the day.
Timetable for the event:
12.45
Registration
13.15
Welcome and opening address
Seamus Gallagher, Chair, HMI West Region
13.20
'Creating a Positive Work Environment through Effective Staff Engagement'
Elaine Fallon, Saolta Group Lead – Staff Engagement & Wellbeing, Saolta University Health Care Group
13.45
Questions & Answers
13.55
Closing comments
Seamus Gallagher, Chair, HMI West Region
Light refreshments will be available.
For further information, please contact Rosemarie Carroll (HMI) at 01 2974070 or email info@hmi.ie. You are welcome to pass this email to any colleagues who may also be interested in attending.
If you wish to attend this event, you can book online.
I look forward to meeting you then.
Regards,
Rosemarie Carroll
HMI Services Executive
---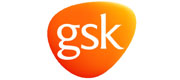 GlaxoSmithKline have provided funding towards the venue, equipment and/or catering costs of these meetings, but have had no input into or influence over the agenda or content.
Book online
Online bookings are not available for this event.