HMI East Regional webinar: 'Developing Person Centred Planning'
17 Feb 2022 - 17:00
---
HMI East Region Webinar
'Developing Person Centred Planning'
Speaker: Dr. Caroline Winstanley, PCP Coordinator and Researcher, Central Remedial Clinic

17th, February 2022, 17.00

HMI East Region invites you to a live interactive webinar on Thursday 17th February, 2022 from 17.00 to 19.00.
We are delighted to be joined by Dr. Caroline Winstanley, PCP Coordinator and Researcher, Central Remedial Clinic who is taking time from her busy schedule to address HMI members and others.
The importance of person-centred planning is becoming a key feature in policy and legislation.  Ensuring that a person is in the centre of their services is important for identity, self-esteem, and well-being.  It helps people access services that they want and when they need them and helps people be more actively involved in this process.  This webinar explores what person-centred planning looks like within an organisation, including managerial roles within this process.
Caroline qualified as a Speech and Language Therapist (SLT) in the UK in 2003, and has always worked within disability services, practising in the National Health Service and at a residential school for severe intellectual disability and autism. She has also worked abroad and studied part time for her PhD at the University of Birmingham in the UK.
Caroline has lived in Ireland since 2010 and has been managing and practicing in her own company that provides multidisciplinary autism assessments to both the HSE and private clients. Caroline is very passionate about disability research and particularly the use of participatory action research. In 2020, Caroline joined the CRC as a Researcher for an Irish Human Rights and Equality Commission funded research project.
Caroline has since taken a new role as Person-Centred Planning Co-ordinator and Researcher at the CRC. This has meant that she has been able to integrate recommendations from the research study into everyday practices.
Register in advance for this webinar:
Registration Link
https://us06web.zoom.us/webinar/register/WN_KpW8NT_OQ5qKqszJulKRFA
After registering, you will receive a confirmation email containing information about joining the webinar.
Please note that you will need an internet connection and a device (PC, laptop, tablet or smartphone) to take part.
---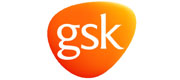 GlaxoSmithKline have provided funding towards the venue, equipment and/or catering costs of these meetings, but have had no input into or influence over the agenda or content.
Book online
Online bookings are not available for this event.