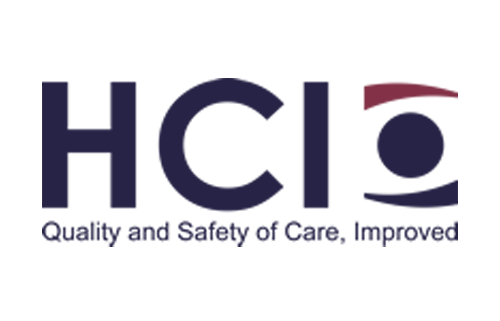 How a Robust Quality and Safety Management System Supports our COVID-19 Response
HMI are delighted to share this article from Health Care Informed, who were a patron of our annual conference, 2021, Resilience and Renewal: Supporting our front line to deliver better health services.
How a Robust Quality and Safety Management System Supports our COVID-19 Response
As we look back on the last year, it is evident that COVID-19 has had a profound impact on our health service. One of the initial challenges with the pandemic was the lack of understanding and clarity around the disease, followed then by information overload as new and updated guidance became available on a daily basis. This posed a huge challenge for providers of care who had to collate this information, understand what was relevant to their service and identify how they were going to implement the new processes.
Healthcare organisations who had a pre-existing, robust Quality and Safety Management System (QSMS) were more resilient and better equipped to proactively managing their COVID-19 response. The core elements of the QSMS that supported the response to COVID-19 were the governance structures, having defined processes and outcome measurement. Having clarity around these areas meant that it was easier to adapt and embed the necessary changes. Here's why:
Governance Structures: Having Governance structures within the organisation is key so that if part of the Management Team isn't available due to illness or leave, then those governance structures can be resilient enough to utilise other pathways to make sure teams and committees come together to discuss the important issues.
Defined Processes: Organisations that had good, defined healthcare processes in place were used to dealing with change. They were able to look at their current processes, identify what changes were needed and strategize how they would effectively communicate and educate these changes across the organisation.
Outcome Measurement: Outcome measurement provides reassurance to the Management Team about the level of care they are providing. Good healthcare organisations look at electronic data, audit data, incident data and Key Performance Indicators (KPIs). Senior Management often rely on this data as it can highlight crucial information such as where incidents are increasing, where the activity levels are going down or where problems are occurring. This intelligence allows them to react to situations in a timely manner.
In summary, having a robust QSMS meant that the healthcare organisation already had best practice processes embedded within their service, allowing them to adapt much quicker to the necessary changes needed to form part of their response to COVID-19.
If you would like more information on Quality and Safety Management Systems contact HCI at 093 36126 /   01 629 2559 or info@hci.care.
https://www.hmi.ie/wps/wp-content/uploads/2021/04/hci-new-size.png
500
500
Administrator
https://www.hmi.ie/wps/wp-content/uploads/2015/01/hmiLogo.jpg
Administrator
2021-04-12 10:27:36
2021-04-12 11:11:49
How a Robust Quality and Safety Management System Supports our COVID-19 Response