HMI West Regional Meeting 09 September 2020: Learning from Covid-19
Speakers:
Dr. Aine McNamara, Consultant in Public Health, HSE West
Ms. Breda Crehan Roche, Chief Officer, Community Healthcare West
Gabriel Glynn, Assistant Chief Ambulance Officer, National Ambulance Service
Tony Canavan, CEO Saolta University Healthcare Group and Kay Kennington, Major Emergency Planning, HSE West
Title: "Learning from Covid-19"
Location: Delivered via Webinar
We would like to thank our panel of speakers for their contribution to our regional meeting on the 9th of September, 2020. As Covid-19 arrived in Ireland, the incidence of Covid-19 and the impact varied across the country. The aim of the seminar was to give an overview and local context to the covid-19 pandemic as it unfolded across the region. Each member of the panel talked about their own area of the services what worked, the planning, the collaboration, the commitment of staff to see it through. You can watch to the webinar below.
---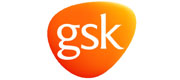 GlaxoSmithKline have provided funding towards the costs of these meetings, but have had no input into or influence over the agenda or content.