South Regional Meeting 27 November 2019, A Board's role in improving Quality and Safety – Guidance and Resources
27 Nov 2019 - 17:15
HMI South Regional Meeting
Presentation: 'A Board's role in improving Quality and Safety – Guidance and Resources'
Presented by: Ms. Siobhan Reynolds, Quality Improvement for Healthcare Boards Lead, HSE
17.15 – 18. 30, 27 November, 2019
The Board Room, South/South West Hospital Group
Erinville, Western Road, Cork

---
HMI South is delighted that Ms. Siobhan Reynolds has agreed to make a presentation at our next regional meeting which will take place shortly.
Ms. Reynolds will explore how Quality and Safety is embedded within the overall corporate governance arrangements for the health service organisations to realise improved outcomes for service users. She will discuss the leading practices which describe the rationale for board action and consideration and how this guidance document is designed to support non-executive and executive members of boards of healthcare, executive management teams and clinical leaders.
We look forward to welcoming her.
Timetable for the event:
17.15
Registration
17.3
Welcome and opening address
Dr. Gerard O'Callaghan, Chair, HMI South Region
17.35
'A Board's role in improving Quality and Safety – Guidance and Resources'
Ms. Siobhan Reynolds, Quality Improvement for Healthcare Boards Lead, HSE
18.00
Q & A

18.15
Closing comments
Dr. Gerard O'Callaghan, Chair, HMI South Region
For further information, please contact Rosemarie Carroll (HMI) at 01 2974070 or email info@hmi.ie.
If you wish to attend this event, you can book below.
---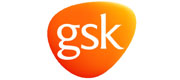 GlaxoSmithKline have provided funding towards the venue, equipment and/or catering costs of these meetings, but have had no input into or influence over the agenda or content.
Book online
Bookings are closed for this event.