HMI South: Programme for Health Service Improvement – Moving from structural change to implementing Integrated Care
5 Dec 2017 - 17:15
HMI South Regional Meeting
'Programme for Health Service Improvement – Moving from structural change to implementing Integrated Care'
Presented by Joe Ryan, Interim Head for Health Service Improvement
Office of the Director General, Health Service Executive
17.15– 18.30, 05 December, 2017
The Board Room, South/South West Hospital Group
Erinville, Western Road, Cork
---
HMI South is delighted the Joe Ryan will present at our next regional meeting in December.
Joe Ryan is the Interim Head of Programme for Health Service Improvement working within the Office of the Director General of the Health Service. The Reform Programme for the Health Service will drive the delivery of person-centred, integrated care across the health and social care services and better outcomes for patients and service users. The Programme includes projects ranging from the establishment of Hospital Groups and Community Healthcare Organisations, the development of the National Ambulance Service, the development of Integrated Care Programmes, the development of eHealth capabilities; to service improvement projects in Primary Care, Acute Hospital Care and Social Care amongst many others.
We look forward to welcoming him.
Timetable for the event:
17.15
Registration
17.30
Welcome and opening address
Dr. Ger O'Callaghan, Chair, HMI South Region
17.35
 'Programme for Health Service Improvement – Moving from structural change to implementing Integrated Care'

Joe Ryan, Interim Head for Health Service Improvement Office of the Director General, Health Service Executive

18.00
Questions and Answers
18.15
Closing comments
Dr. Ger O'Callaghan, Chair, HMI South Region
For further information, please contact Rosemarie Carroll (HMI) at 01 2974070 or email info@hmi.ie.
If you wish to attend this event, you can book below.
---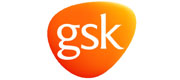 GlaxoSmithKline have provided funding towards the venue, equipment and/or catering costs of these meetings, but have had no input into or influence over the agenda or content.
Book online
Bookings are closed for this event.