HMI South: How Public Health can support the delivery of integrated care
26 Nov 2018 - 17:15
HMI South Regional Meeting
"How Public Health can support the delivery of integrated care"
Presented by Dr. Augustine J Pereira, Director of Public Health, HSE South (Cork, Kerry and City of Cork)
17.15 – 18.30, 26 November 2018
The Board Room, South/South West Hospital Group
Erinville, Western Road, Cork

HMI South is delighted that Dr. Augustine Pereira has agreed to make a presentation at our next regional meeting which will take place shortly.
Dr Augustine J Pereira is the Director of Public Health at HSE South, covering the counties of Cork & Kerry and the City of Cork.
He trained in Public Health at Cambridge and completed a Masters in Public Health (MStud) from Cambridge University in the U.K.
Prior to taking up his role in Ireland, he worked in Public Health in the UK where he gained experience of working within local government and the NHS. He has a strong commitment to educational development and, was the Training Programme Director in the East of England region and a champion for the UK Public Health Register for non-medical specialists and practitioners.
In his role of Director of Public Health at HSE South, Augustine is responsible for the delivery of measurable health improvement, health protection services including actions for the prevention and control of infectious diseases, environmental hazards and response to emergencies that threaten health; public health input to health and social care service planning & commissioning and reduction of health inequalities for the population of just over 690,000 people.
We look forward to welcoming him.
---
Timetable for the event:
17.15
Registration
17.30
Welcome and opening address
Dr. Gerard O'Callaghan, Chair, HMI South Region
17.35
"How Public Health can support the delivery of integrated care"
Dr. Augustine J Pereira, Director of Public Health, HSE South
18.00
Questions and Answers
18.15
Closing comments
Dr. Gerard O'Callaghan, Chair, HMI South Region
For further information, please contact Rosemarie Carroll (HMI) at 01 2974070 or email info@hmi.ie.
If you wish to attend this event, you can book below.
---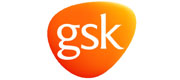 GlaxoSmithKline have provided funding towards the venue, equipment and/or catering costs of these meetings, but have had no input into or influence over the agenda or content.
Book online
Bookings are closed for this event.