Dublin Regional Meeting 02 May 2019, Dr Jerome Coffey
2 May 2019 - 17:45
HMI Dublin Mid Leinster Regional Meeting
Presented by: Dr Jerome Coffey, National Director, NCCP
Presentation TBA

17.45 – 19. 00, 02nd May, 2019
Mercers Institute for Successful Ageing (MISA) Building**
1st Floor MISA Centre
St. James's Hospital
Dublin 8

---
The HMI is delighted that Dr Jerome Coffey, National Director, NCCP is available to address members and other interested colleagues at our next regional meeting.
In 2006, the second national cancer strategy, A Strategy for Cancer Control in Ireland, advocated a comprehensive cancer control policy programme. This was a whole population, broad approach that dealt with all aspects of cancer in a planned way. It stressed measurement of need and ensuring that high quality cancer care is consistently available to all cancer patients. It aims to continuously monitor and improve the quality of cancer care.
The NCCP was established in 2007 to ensure that all elements of this cancer policy and are delivered to the maximum possible extent. NCCP continues to reorganise cancer services to achieve better outcomes for patients.
Timetable for the event:
17.45
Registration
18.00
Welcome and opening address
Lucy Nugent, President, HMI
18.05
TBA
Dr. Jerome Coffey, National Director NCCP
18.35
Q & A

18.45
Closing comments
Lucy Nugent, President, HMI
For further information, please contact Rosemarie Carroll (HMI) at 01 2974070 or email info@hmi.ie.
If you wish to attend this event, you can book below.
---
** Directions to venue
The MISA (Mercers Institute for Successful Ageing) Building is located beside Hospital 4
The attendees can park in the public paid underground carpark located near the main hospital entrance.
To get to MISA through the main hospital entrance (concourse), go past the winding stairs on the left.
Take an immediate left down a long corridor (MISA is signposted)
Continue down the corridor until you see an overhead sign for MISA building, turn right down the MISA corridor, continue along this corridor
Once inside the MISA building, turn left at the Leopold Coffee shop and enter the lift lobby on the right side (across from the reception desk)
Take the lift to level 1
Turn left coming out of the lift and go through the double doors
---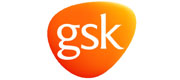 GlaxoSmithKline have provided funding towards the venue, equipment and/or catering costs of these meetings, but have had no input into or influence over the agenda or content.
Book online
Bookings are closed for this event.