HMI DML: Health and Social Care in Ireland: Some Initial Observations
16 Apr 2018 - 17:45
HMI Dublin Mid Leinster Regional Meeting
 'Health and Social Care in Ireland: Some Initial Observations'
Presented by Dean Sullivan,
Deputy Director General – Strategy, Health Service Executive

17.45– 19.00, 16 April, 2018
Large Lecture Theatre
Dublin Dental University Hospital, Lincoln Place, Dublin 2

---
We are delighted that Dean can join us this evening and we look forward to welcoming him. Dean joined the Health Service Executive in August 2017, taking up the role of Deputy Director General – Strategy. In this role Dean leads the HSE's planning and reform process across the health and social care system.
Dean brings to the Deputy Director General – Strategy role a wealth of experience in strategic and operational planning and service delivery in health and social care. He has worked at a senior level for a number of years in different roles taking forward reform in the Northern Ireland health and social care system. In his previous role as Director of Commissioning in the Northern Ireland Health and Social Care Board, Dean personally oversaw a number of high profile regional service developments including the introduction of the new radiotherapy service in Derry.
Dean has 30 years' experience in the public and private sectors. Dean, who trained as an accountant with the National Audit Office in London, previously worked as a senior civil servant for the Department of Health in Northern Ireland, overseeing the delivery of significant improvements in waiting times across a range of hospital and community services.
Prior to this, Dean worked as a Management Consultant with Price Waterhouse and PA Consulting Group. In PA Consulting Dean played a lead role in supporting the development by the independent Acute Hospitals Review Group of a comprehensive strategy to transform health and social care services in Northern Ireland.
Timetable for the event:
17.45
Registration
18.00
Welcome and opening address
Sharon Morrow, Chair, Dublin Mid Leinster Region
18.05
'Health and Social Care in Ireland: Some InitialObservations'
Dean Sullivan, Deputy Director General – Strategy, Health Service Executive
18.35
Questions and Answers
18.45
Closing comments
Sharon Morrow, Chair, Dublin Mid Leinster Region
For further information, please contact Rosemarie Carroll (HMI) at 01 2974070 or email info@hmi.ie.
If you wish to attend this event, you can book below.
---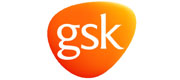 GlaxoSmithKline have provided funding towards the venue, equipment and/or catering costs of these meetings, but have had no input into or influence over the agenda or content.
Book online
Bookings are closed for this event.