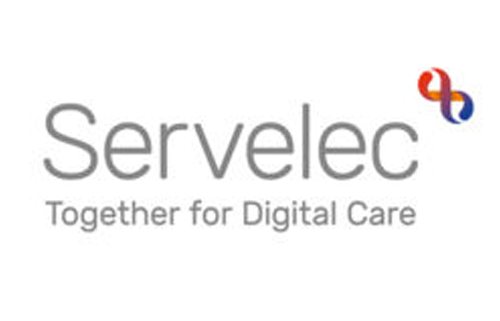 HMI are delighted to share this article from Servelec, who were a patron of our annual conference, 2021, Resilience and Renewal: Supporting our front line to deliver better health services.
Flow For Ireland
In many hospital departments, the measure of performance is dependent on the way patient flow and the supply and demand of beds is managed.
Our patient flow and bed management solution, Flow, supports hospital teams to deliver the right care to the right patient, at the right time. The modern solution works on digital whiteboards, and mobile devices, to create the right environment for hospitals to standardise data capture, digitally manage the supply and demand of beds and provide timely information so teams can work collaboratively to deliver safe and effective patient care.
Flow provides a real-time view of bed occupancy to help improve the quality of care, by reducing risk and saving time. It effortlessly interfaces with the existing patient administration systems and departmental solutions to provide a seamless and intuitive user experience.
Our solution removes the need for paper-based processes as the system is managed on a digital whiteboard, as well as on a mobile device. The whiteboard enables clinicians to see at-a-glance the status of patients on their wards.
Inefficient patient journey mapping can lead to serious patient flow problems. A real-time view of patients' movements and bed occupancy enables clinical teams to foresee bed conditions with up-to-date information, so all team members are better informed.
Since the Covid-19 pandemic started, acute hospitals in the UK, Ireland and worldwide have faced unprecedented pressure, capacity issues, bottlenecks, and workforce exhaustion.
With the ever-increasing demand on available and safe beds, Southern Health and Social Care Trust in Northern Ireland asked us how we could collaborate with them to alleviate the pressure on their respiratory services:
Dave Gormley, CIO at Southern Health and Social Care Trust commented, "Flow has been used extensively through the pandemic and is critical to both dynamic patient flow and forward planning. This along with the regional modelling work in terms of expected admissions, allowed us to build a very accurate respiratory support resource model. This information was crucial to the planned respiratory divert that was put in place for the Southern Trust.
Most importantly we were able to triangulate the information from Flow, ED systems, Labs and other data sources via business intelligence to provide real-time data to all levels of staff."
The development of Covid-19 indicators at speed within the Flow solution, meant the hospital could cope with the surge of admissions much better. The indicators also provide a view of the full bed estate and a visual understanding of Covid-19 cases in the hospital.
We're proud to support Southern Health and Social Care Trust staff throughout the pandemic and look forward to continuing our collaboration in the future, giving workers the right tools to ultimately deliver more informed care.
https://www.hmi.ie/wps/wp-content/uploads/2021/04/speakers2021.png
500
500
Administrator
https://www.hmi.ie/wps/wp-content/uploads/2015/01/hmiLogo.jpg
Administrator
2021-04-12 11:24:54
2021-04-12 12:04:51
Flow For Ireland