HMI South: A 21st Century Ambulance Service
24 May 2017 - 17:00
HMI South Regional Meeting
'A 21st Century Ambulance Service'
Presented by Dr. Cathal O'Donnell, Medical Director, National Ambulance Service
17.00 – 18.15, 24 May, 2017
The Board Room, South/South West Hospital Group
Erinville, Western Road, Cork
---
The HMI is delighted that Dr. Cathal O'Donnell will present to the Southern Region later this month. A medical graduate of University College Cork, Cathal completed his Emergency Medicine training in a number of Irish hospitals in Cork and Dublin, and subsequently completed a Clinical Fellowship in Emergency Medical Services at the University of Toronto in 2005. This involved working with both Toronto EMS and the Ontario Air Ambulance Base Hospital Programme.
On completion of this, he returned to Ireland to take up a post as Consultant in Emergency Medicine at the then Mid-Western Regional Hospital Limerick.
Cathal became NAS Medical Director in 2011, initially on secondment from his hospital post – he moved permanently to NAS in 2013.
Also in 2013, Cathal was appointed Adjunct Senior Clinical Lecturer at the Graduate Entry Medical School, University of Limerick.
We look forward to welcoming him.
Timetable for the event:
17.00
Registration
17.15
Welcome and opening address
Dr. Ger O'Callaghan, Chair, HMI South Region
17.20
'A 21st Century Ambulance Service'

Dr. Cathal O'Donnell, Medical Director, National Ambulance Service

17.50
Questions and Answers
18.15
Closing comments
Dr. Ger O'Callaghan, Chair, HMI South Region
For further information, please contact Rosemarie Carroll (HMI) at 01 2974070 or email info@hmi.ie.
If you wish to attend this event, you can book below.
I look forward to meeting you then.
Regards
Rosemarie Carroll
HMI Services Executive
---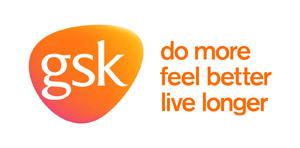 GlaxoSmithKline have provided funding towards the venue, equipment and/or catering costs of these meetings, but have had no input into or influence over the agenda or content.
Book online
Bookings are closed for this event.