HMI DNE: Leadership, Education and Talent Development
23 May 2017 - 17:15
HMI Dublin North East Regional Meeting
"Leadership, Education and Talent Development"
Ms. Pat O'Boyle
Assistant National Director, HR Leadership, Education and Talent Development, HSE
17.15 – 18.15, 23 May, 2017
The Dalrymple Lecture Theatre, Rotunda Hospital, Dublin 1
---
Pat is currently HSE Assistant National Director, HR Leadership Education and Talent Development. Pat was previously Chief Executive Officer of the Dublin Dental University Hospital. She holds a post as Assistant Professor in the School of Dental Science, Trinity College Dublin. She was formerly Secretary/Manager of the National Maternity Hospital, and previously Director of Operations and Human Resources at Cappagh National Orthopaedic Hospital. Before joining the health sector she worked in various industries in the private sector for a number of years. Over the years Pat has held voluntary positions such as Chair of the Association of Hospital Chief Executives, the Dublin Mid-Leinster Regional Forum of the Health Management Institute, and the Executive of the Voluntary Hospitals Risk Management Forum.
The HMI is delighted that Pat is available to address this regional meeting.
Timetable for the event:
17.15
Registration
17.30
Welcome and opening address
Pauline Treanor, Chair, HMI Dublin North East Region
17.35
'Leadership, Education and Talent Development'

Ms. Pat O'Boyle, Assistant National Director, HSE

18.05
Questions and Answers
18.15
Closing comments
Pauline Treanor, Chair, HMI Dublin North East Region
There will be parking provided to anyone who advises in advance that they require it.
For further information, please contact Rosemarie Carroll (HMI) at 01 2974070 or email info@hmi.ie.
If you wish to attend this event, you can book below.
I look forward to meeting you then.
Regards
Rosemarie Carroll
HMI Services Executive
---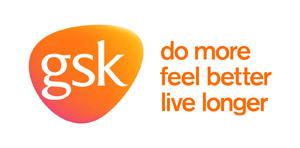 GlaxoSmithKline have provided funding towards the venue, equipment and/or catering costs of these meetings, but have had no input into or influence over the agenda or content.
Book online
Bookings are closed for this event.